Massimo Gismondi, Creative Director and CEO of Gismondi 1754 accepted a Design Award at the ceremony held Saturday June 11th at the Wynn Hotel for his one-of-a-kind necklace, Raggio di Sole, inspired by the early morning sun. Gismondi 1754 was also a finalist for the People's Choice Award that evening and a previous winner of the People's Choice in 2019 for his Essenza Collection collar necklace with a single detachable tassel earring.
Raggio di Sole took over 600 hours to make, including 27.83 carats of pear shaped white diamonds and 16.04 carats of fancy yellow diamonds, in production for over 6 months. The piece along with a one-of-a kind bracelet and earrings were completed just before Couture. A ring will be the final piece to complete the collection.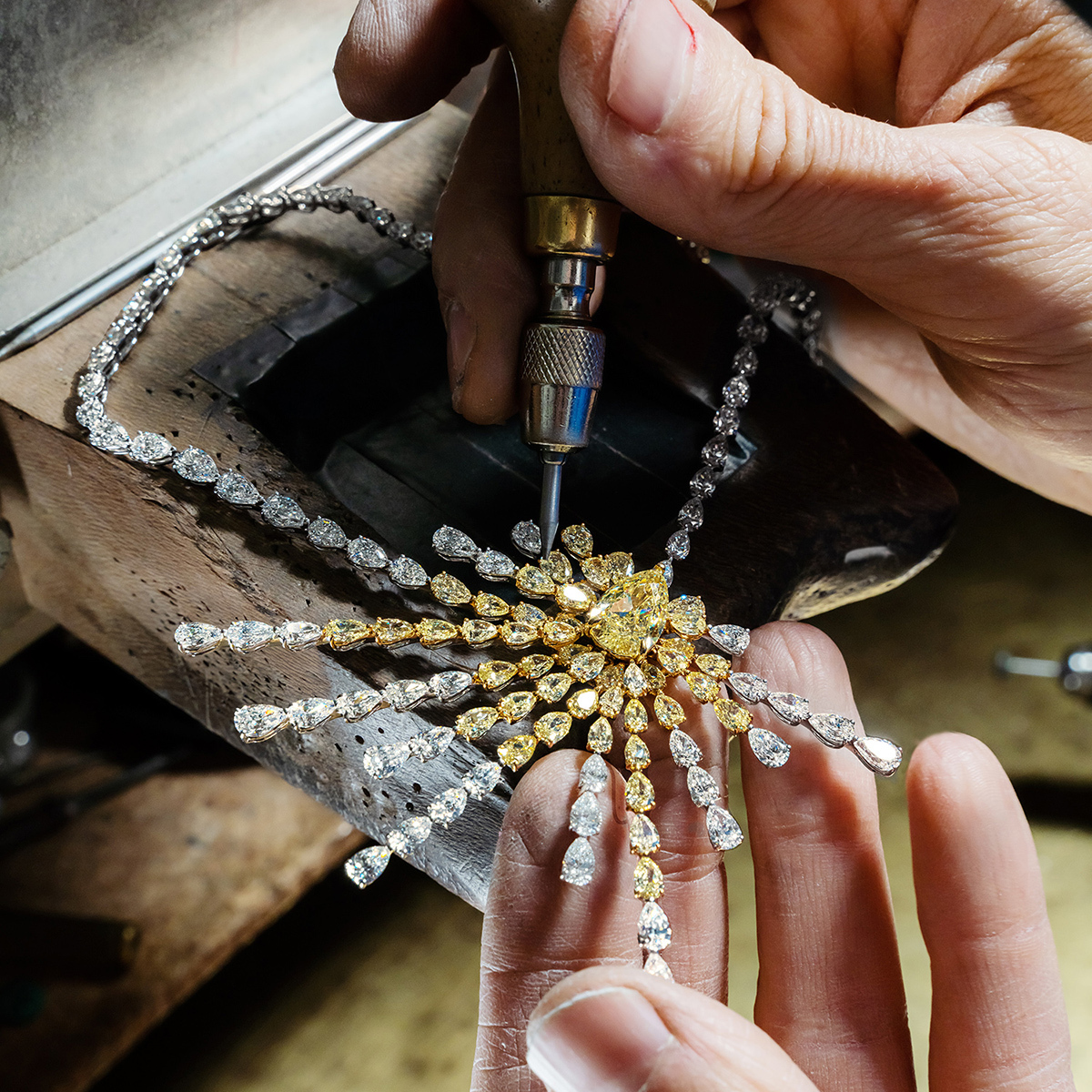 Raggio di Sole was inspired during the lockdown in 2020 on an early morning at his Chalet in Valtournenche over coffee as the sun was rising behind the mountain peak. The piece is his interpretation of the first rays creating a crown behind the mountain as it began to illuminate the sky.
"For me this 'Raggio di Sole' represented a magical rebirth of life and the importance of restarting everyday with love and passion for both people we love and lost", said Massimo Gismondi. "It has been an incredibly intricate process to create this very special jewel and I am so honored to be recognized by the judges at Couture for both the art and soul it represents."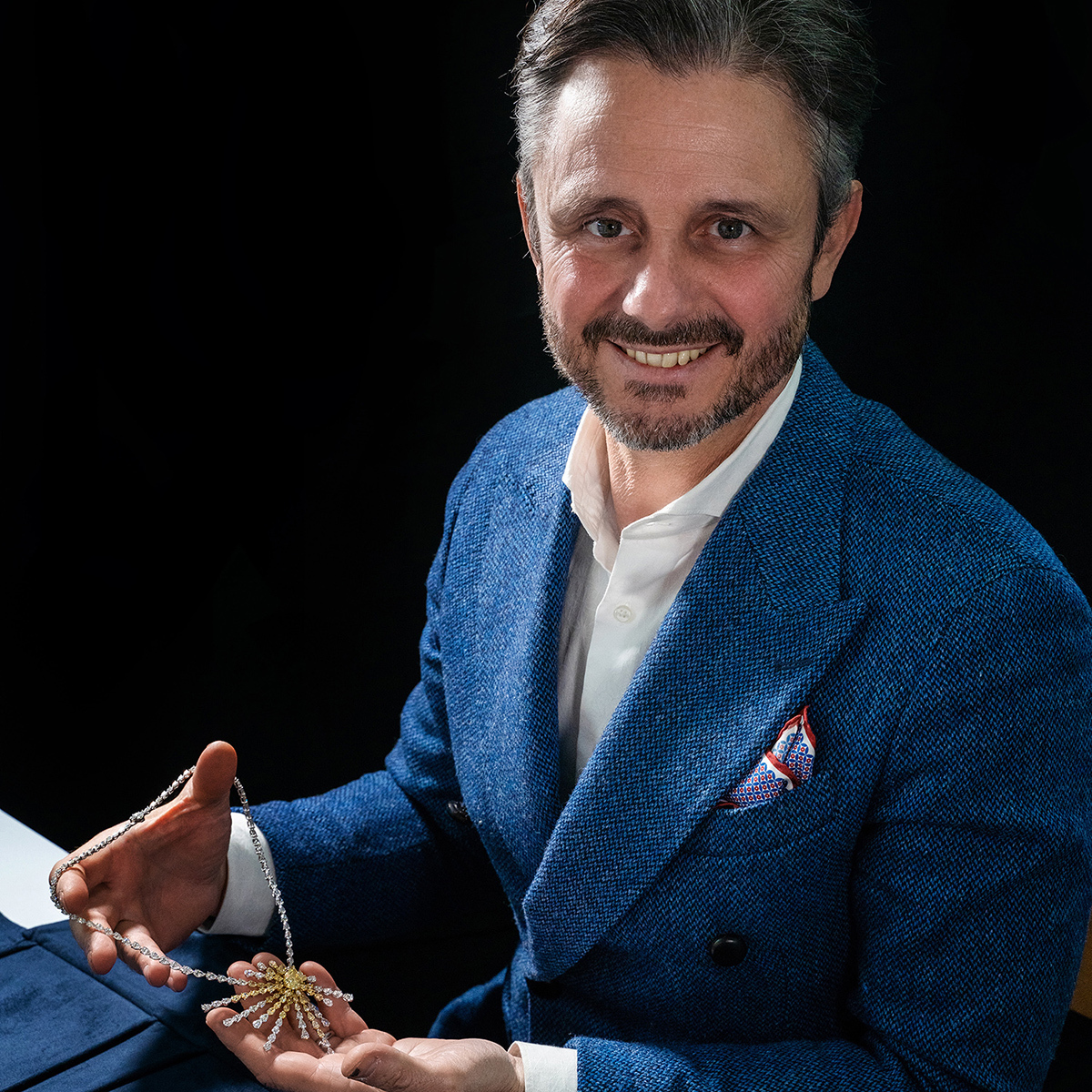 Made with the Gismondi DNA, the ray of sun started with the center stone, a 5 ct. fancy yellow pear shaped diamond that reflects the brilliance of the sun. Surrounding it are 3 rings of matching yellow diamonds from which a burst of rays emit. Each stone is set in a unique basket created like a shell supporting from the bottom up so the metal disappears and the stones appear to float. Not every ray is fully rigid, some begin to have movement as they descend further from the center.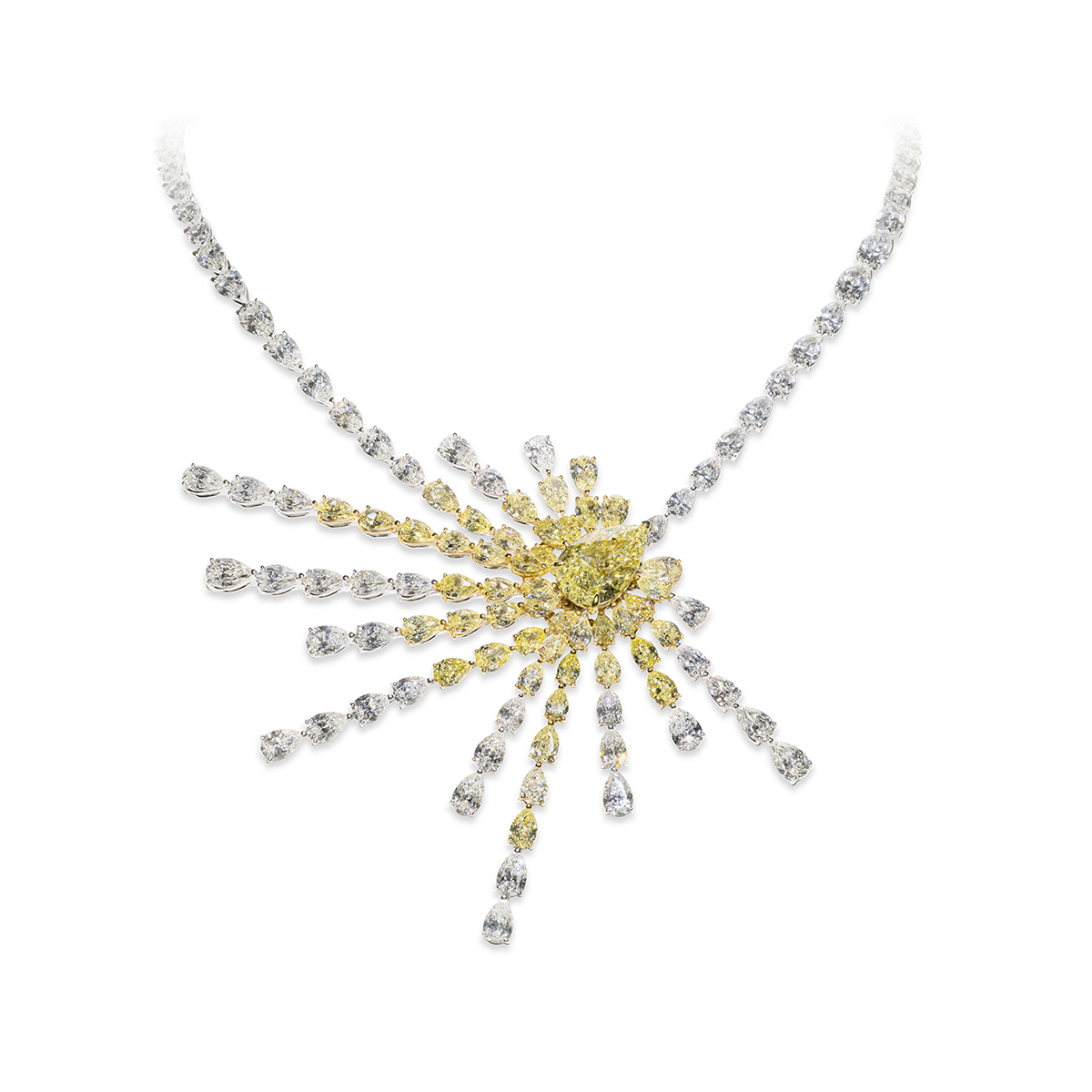 Each with a different length, Massimo used gradated diamond from yellow hues to bright white, with some intermittent and unexpected pops of yellow representing the lack of uniformity in every beam.